Keith Granet
www.granet.net kgranet@granet.net
Keith Granet is the president of the management consulting firm Granet & Associates, which he founded in 1991 to provides strategic, financial, operational management and licensing services to the design industry. The firm has had the privilege of working with celebrated clients from architectural, interior, landscape design firms and key home brands. Granet firmly believes in helping firms shift their business from "the things you have to do" to "the things you want to do." His earlier career was spent working directly for Arthur Gensler at Gensler. He is also the author of the Business of Design, balancing creativity and profitability, Princeton Architectural Press 2011, and his second book is due out in Spring, 2016. He guest lectures at UCLA and at the University of Southern California. Keith is the founder of the Designer Speakers' Bureau, co-founder of the Leaders of Design Council and executive producer and host of the Inside the Business of Design, an interview series exploring the business side of successful design practices. Most recently, Keith co-founded DesignersAxis, the next generation of technology to transform the interior design industry by connecting clients, designers, architects, showrooms and manufacturers in a cloud environment. Throughout his career, Granet's vision has been to strengthen the business side of the design profession by establishing good business practices with his client firms to develop the profession from within, and ultimately communicating the value of design to the consumer. Granet is a graduate of Hartwick College and lives with his family in Los Angeles.
Meg Touborg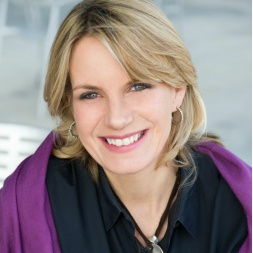 www.metworksinc.net mtouborg@leadersofdesign.com
Meg Touborg is a leading executive and entrepreneur in the design industry; throughout her career, she has contributed her strategic thinking and tactical know-how to bridge the worlds of creativity and commerce in fashion and design. Meg is the founder of METworks Inc., an advisory firm providing marketing intelligence and action plans to design-driven companies and individual firms. Meg is also co-founder of the Leaders of Design Council and serves on the Board of Directors of the Institute for Classical Architecture in Southern California. Previously, she was a Managing Partner in Design Investors LLC, a private equity firm, where she served as CEO and Chairman of the Board of Directors for Rose Tarlow Melrose House. She was also on the Boards of Directors of Waterworks and Twill Textiles. Meg's earlier career was devoted to growing premium interior design and fashion companies such as Waterworks, kate spade, Coach, Laura Ashley and Saks Fifth Avenue. Meg earned her Bachelors of Arts degree from Harvard College magna cum laude in History and Literature, and completed Executive Education at the Kellogg School of Business at Northwestern University. She lives in Pacific Palisades, California with her family and two rescue dogs, and she enjoys pursuing her interests in fashion, food and the arts.